Exit Festival 2023 is a popular music festival scheduled to take place in Novi sad, Serbia. The festival features a diverse lineup of musical acts and attracts thousands of visitors worldwide.
As one of Europe's biggest music festivals, exit offers an unforgettable experience with its unique atmosphere and stunning setting at the Petrovaradin fortress. With a history dating back to 2000, the exit festival has become a must-see event for music fans, showcasing the latest and greatest in electronic, rock, and indie music.
Visitors can expect an immersive experience with its thrilling performances and state-of-the-art visual and sound equipment. The festival's organizers are dedicated to bringing the best acts, and the 2023 edition promises to be even more amazing than ever before.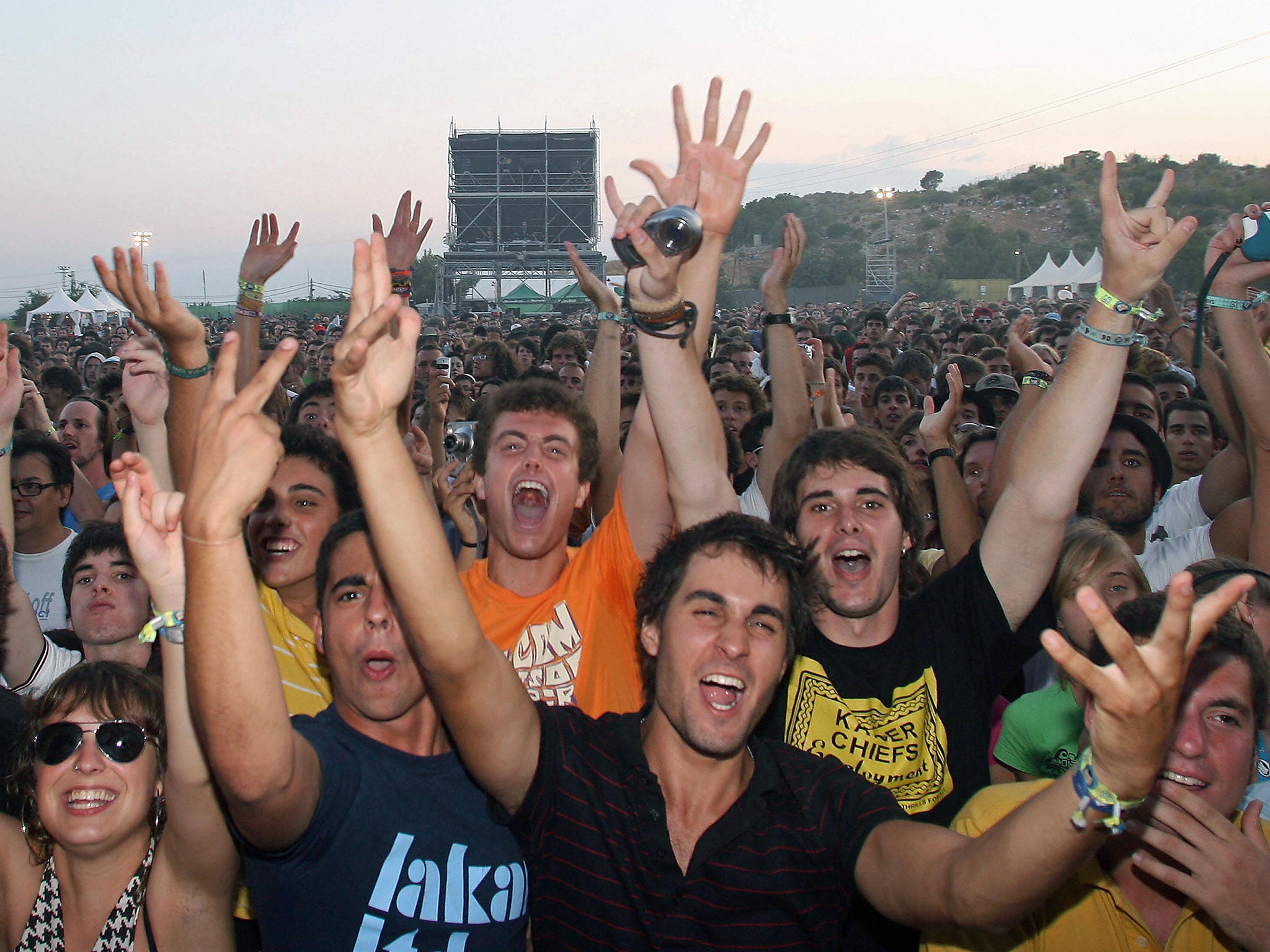 Credit: www.independent.co.uk
Location And Dates
Are you ready for the music festival of a lifetime? Look no further than exit festival 2023, where you'll experience the ultimate music and party extravaganza. This section covers everything you need about the festival's location and dates.
Details On Where And When The Festival Will Take Place
The exit festival will occur at the petrovaradin fortress, perched high atop a hill overlooking the beautiful city of Novi sad, Serbia.
 The festival will take place from July 6-9, 2023, giving you four days of non-stop music and fun.
Information On Accommodations In The Area
Many hotels and hostels are in the Novi sad area, but make sure to book early as they tend to fill up quickly during festival season.
 For a more authentic experience, consider staying in a private residence or an Airbnb.
 If you're on a budget, camping is also popular, with several sites in the surrounding area.
Prepare to dance, sing, and party at the exit festival 2023. Its stunning location and top-notch accommodations make it the perfect way to enjoy the ultimate music festival experience.
Lineup And Schedule
Announcement Of Headliners And Supporting Acts
The exit festival 2023 promises to be an unforgettable experience with a diverse lineup of headlining and supporting acts. Popular artists from different genres will grace the stages, offering festival-goers a taste of their unique sounds. Here are some key points to expect from the performers:
Discussion Of The Diversity Of Musical Genres Represented
One of the primary features of the exit festival 2023 is its diversity of music genres. This festival caters to diverse tastes, making it an inclusive event that people from all walks of life can enjoy. Here are some points to keep in mind:
The festival attracts top-notch performers from different parts of the world. These performers will bring unique cultural influences to the event, adding a distinctive flavour to the festival experience.
 The music genres catered include pop, rock, metal, electronic dance music, hip hop, reggae, jazz, and classical music.
 With such a diverse lineup, the exit festival 2023 seeks to promote cultural exchange and tolerance among its attendees.
Breakdown Of Daily Schedule And Stages
The festival has three main stages that will host the headliners and supporting acts. However, there are other smaller stages with up-and-coming artists as well. With all these stages, something is always happening at the festival grounds. Here is a daily schedule breakdown of the event:
**Day 1:**
Main stage: Opening ceremony and performances by headliners
 Second stage: Supporting acts performances
 Third stage: Up-and-coming artist's performances
**Day 2:**
Main stage: More headliner performances
 Second stage: Different genres of music
 Third stage: Variety of dance music performances
**Day 3:**
Main stage: Electric performances by the headliners
 Second stage: High-intensity performances
 Third stage: A mix of different genres
**Day 4:**
Main stage: Grand closing ceremony and special performances
 Second stage: More incredible music
 Third stage: Upcoming artists and DJs
As you can see, each day features a wide variety of performances, guaranteeing that everyone has the opportunity to listen to their favourite music genres.
That concludes the key points for the exit festival 2023's lineup and schedule. With such an exciting lineup and diverse range of musical genres, there's no doubt that attendees will have an unforgettable festival weekend.
Activities And Attractions
Experience the ultimate music and party extravaganza at the exit festival 2023! Whether you're a fan of rock, electronic, or pop tunes, this event promises to be a highlight of your year. But the festival has something for everyone, including art installations, cultural exhibits, sports tournaments, workshops, and mouth-watering food and drink options.
Let's dive in and discover what you can expect to experience at this festival beyond the music.
Overview Of Non-Musical Options, Such As Art Installations And Cultural Exhibits
Exit festival is not only about music; it is also an excellent opportunity to discover and appreciate the art and culture of Serbia. You'll find exciting installations throughout the festival grounds created by the region's most talented artists and sculptors.
With exhibitions showcasing paintings, photography, and mixed media, the exit festival offers a wide range of cultural experiences on top of musical performances.
Immerse yourself in a world of visual art
 Discover new styles and genres
 Take memorable photos amidst beautiful installations
 Learn more about Serbian culture through interactive exhibits
Discussion Of Food And Drink Options Available On-Site
With over 100 on-site food vendors, you'll never have tasty treats to try at the exit festival. You're covered whether you're craving something sweet or savoury, a refreshing drink or a beer! Go local and try traditional Serbian cuisines, such as cevapi or burek, or opt for international flavours.
There's something to suit everyone's taste buds.
A wide variety of cuisines available on-site
 Sample traditional Serbian food
 Enjoy refreshing beverages at multiple bars
 Taste delicious vegetarian and vegan options
 Find something to suit all budgets
Highlight Of Any Notable Additional Activities, Such As Sports Tournaments Or Workshops
Exit festival extends beyond music and art. It has various activities to ensure you never experience a dull moment, from sports tournaments to unique workshops. Take part in friendly volleyball and basketball games, or learn Serbian dances and music.
You can also attend panels on sustainability, engage in eco-friendly workshops, and discover more about Serbia's cultural heritage.
Engage in sports tournaments with friends
 Learn Serbian music and dances
 Learn more about environmental sustainability
 Participate in eco-friendly workshops
 Attend educational talks on the cultural heritage of Serbia
So, are you ready to experience the ultimate music and party extravaganza at the exit festival 2023? Explore all the non-musical options, taste delicious foods, and participate in exciting extra activities to maximise your festival experience.
Ticketing And Planning
Explanation Of Ticket Tiers And Pricing Options
There are various ticket options when attending the exit festival 2023, depending on your budget and preferences. Here is a breakdown of the ticket tiers and corresponding pricing options:
General admission ticket: This ticket grants entry to all four festival days and costs $200.
 Vip ticket: For those seeking a more luxurious experience, the VIP ticket provides access to exclusive VIP areas, private bars, and premium restrooms, all while enjoying the performances. The VIP ticket costs $500.
 Group ticket: If you plan to attend the exit festival 2023 with friends or family, you can purchase a group ticket that includes four general admission tickets at a discounted price of $600.
 Lifetime ticket: For the ultimate exit festival experience, purchase a lifetime ticket for $2,000, which grants you access to all future exit festivals, including VIP access, where applicable.
Discussion Of Payment Plans And Refund Policies
Exit Festival offers multiple payment plans that can help you spread out the cost of your ticket. Here are the payment plans available:
Full payment: You can pay for your ticket upfront in one payment.
 Two instalments: This payment plan splits the cost of your ticket into two equal payments. The first payment is due at the time of purchase, and the second payment is due a few weeks before the festival.
 Monthly instalments: This payment plan allows you to split the cost of your ticket into equal monthly payments, with the final payment due a few weeks before the festival.
Exit Festival also has a refund policy in place in case of unforeseen circumstances. If you need to cancel your ticket purchase, here are the refund policies:
Cance and refund requests will only be accepted six months before the festival.
 You will receive a full refund minus a 10% cancellation fee if you cancel before that.
 No refunds will be issued for cancellations made after six months before the festival.
Tips For Planning Travel And Logistics
Once you purchase your ticket, it's time to start planning your travel and logistics. Here are some tips to help you plan for an enjoyable and worry-free festival experience:
Book accommodation early: Due to the high volume of attendees, hotel rooms and Airbnb rentals sell out quickly. Book your accommodation early to ensure you have a place to stay during the festival.
 Consider shuttle services: To avoid the hassle of parking, consider using shuttle services to travel to and from the festival.
 Plan your schedule: With so many performances and events throughout the festival, creating a schedule will help you ensure you don't miss your favourite performances.
 Pack accordingly: To ensure a comfortable festival experience, pack a backpack with essentials like sunscreen, snacks, and a refillable water bottle.
 Familiarize yourself with the venue: Take the time to familiarize yourself with the festival venue before attending, so you know where everything is and can easily navigate the festival.
Following these tips, you can plan for a memorable and enjoyable experience at the exit festival 2023!
Frequently Asked Questions For Exit Festival 2023
When And Where Is Exit Festival 2023 Happening?
Exit Festival 2023 will occur from July 6th to July 9th in the stunning Petrovaradin fortress in Novi sad, Serbia.
Who Is Performing At Exit Festival 2023?
The full lineup for exit festival 2023 has yet to be announced, but past festivals have featured top international acts like David Guetta, the Chainsmokers, and martin garrix, among many others.
How Can I Purchase Tickets For Exit Festival 2023?
Tickets for the exit festival 2023 are available on the official festival website. Depending on your needs, you can purchase one-day, three-day, or VIP passes.
What Kind Of Accommodation Options Are Available For Festival-Goers?
A wide range of accommodation options are available for festival-goers, including camping, hostels, hotels, and private apartments. You can find more information on the official festival website.
Is There Anything Else To Do In Novi Sad During Exit Festival 2023?
Absolutely! Novi Sad is a beautiful city with lots to offer. During your visit, check out some of the city's top attractions, like the Petrovaradin Fortress, Danube Park, and the Museum of modern art.
Conclusion
The arrival of the exit festival 2023 has been greatly anticipated, and it certainly lived up to its promise of providing unforgettable experiences. With electrifying performances from top-notch artists, fantastic food and drink options, and a vibrant atmosphere, festival-goers were left with unforgettable memories to cherish for a lifetime.
The festival was a true testament to the power of music and brought people from different parts of the world together to celebrate it. The organizers were highly committed to ensuring the safety and comfort of everyone present, which significantly contributed to the event's success.
Exit Festival 2023 created a platform for people to enjoy good music while promoting cultural exchange and harmony. It is an excellent way to finish the year and usher in the new one. Fingers crossed for another successful and unforgettable edition in the coming year.