Creamfields, a leading dance music festival, will be held in the united kingdom in 2023. The festival is a popular destination for music enthusiasts, featuring a variety of electronic dance music acts from Europe and beyond.
Creamfields Festival has been a fan-favorite since its inception in 1998, quickly becoming an annual pilgrimage for electronic music fans every summer from across the world. The festival is known for its impressive line-up of superstar DJs and live acts, spectacular stage setups, and impressive sound systems that create an immersive and mesmerizing experience for attendees.
The festival takes place over four days, and fans can expect an array of genres, including house, techno, trance, drum & bass, and more. Held in the UK, the birthplace of dance music, Creamfields is the ultimate destination for techno and electronic music lovers.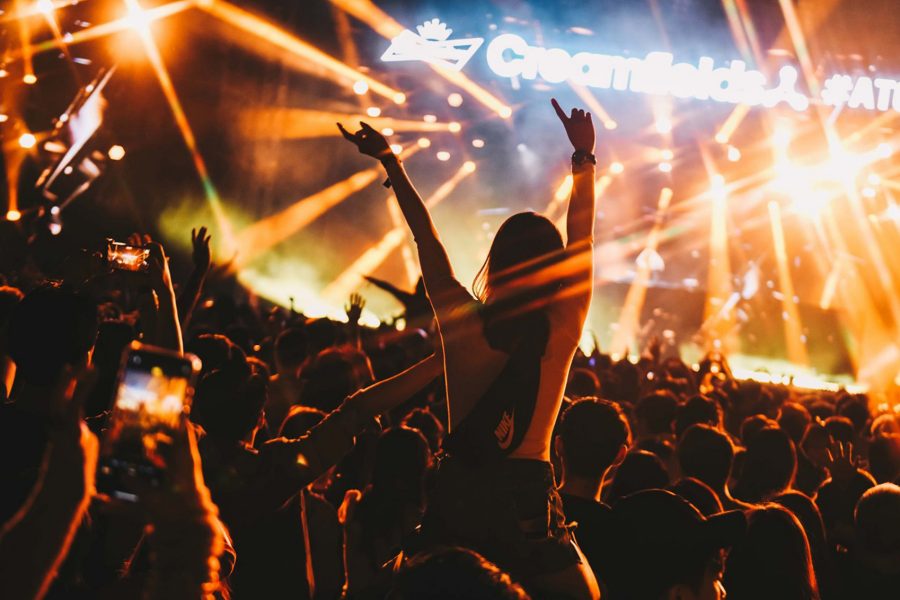 Credit: www.cathaypacific.com
What To Expect At Creamfields 2023
Get ready for the most epic weekend of your life because Creamfields 2023 is just around the corner! This year's festival promises to be bigger, better, and more unbelievable than ever before. Here's what to expect at Creamfields 2023:
Lineup Announcement And Expectations
The lineup is the talk of the town, and we can guess it's going to be heavenly for all music lovers. Dj fans can expect world-class performances, including the most well-respected and admired DJs from all around the world.
New talents and surprise performances are just an added cherry on top of an already amazing and thrilling weekend.
Stages
There are about 30 stages and arenas in Creamfields 2023, each with its unique vibe and style of music. You can expect to experience a range of music genres, from techno to house and even grime. Be sure to plan your days ahead and prioritize the must-see performers as some stages may be too far apart to hop along easily.
Accommodation
Stay tuned as official packages for accommodation with Creamfields are yet to be announced. The awe-inspiring camping facilities have been a hallmark in the past, with thousands of music enthusiasts camping under the stars, extending the fun and creating unforgettable memories even after the music has stopped.
Food And Drinks
At Creamfields 2023, you're never going to run out of food and drink options. From quick bites to gourmet meals, their vendors guarantee your taste buds will never get bored. A good meal is essential to keep energized, and if you need to recharge, some of the stages even have bars, perfect for a quick sip.
Rest assured, you'll never go thirsty!
Preparing For Creamfields
Creamfields 2023: The Ultimate Guide For Uk Music Fest Enthusiasts
The highly anticipated event, Creamfields, is fast approaching, and preparation is key to ensure an unforgettable experience. Whether you are a seasoned festival-goer or a first-timer, this guide will help you prepare for Creamfields 2023. Here are some essential tips to keep in mind when preparing for the festival:
Ticketing
Buying tickets for Creamfields can be a daunting task. It is essential to purchase tickets from official sources to avoid any fraudulent activity. Here are some key points to keep in mind when buying Creamfields tickets:
Tickets are strictly non-transferable and non-refundable.
Avoid purchasing tickets from third-party resellers, as they may not be legitimate.
Creamfields offers various ticket options, including day tickets, weekend tickets, and VIP tickets.
Tickets are sold on a first-come, first-served basis, so book yours as soon as possible to avoid disappointment.
Getting To Creamfields
Getting to and from Creamfields can be a logistical task, but with some planning, it can be relatively stress-free. Here are some key points to keep in mind when planning your journey to Creamfields:
Creamfields is located in Daresbury, Cheshire, and is easily accessible by car, train, or bus.
If you plan on driving, make sure to purchase a parking pass in advance.
Shuttle buses run from nearby train stations and designated pick-up points.
Make sure to plan your trip in advance and pack accordingly.
Essential Items To Bring
Packing for Creamfields can be a daunting task, but with some careful consideration, you can ensure to have everything you need to enjoy the festival to the fullest. Here are some key items to bring with you to Creamfields:
Comfortable clothing and footwear for all weather conditions.
A small backpack to carry essentials such as sunscreen, water, and a portable charger.
Earplugs protect your hearing and help you get some sleep.
Cash and credit cards for food, drinks, and merchandise purchases.
Bring your id as you will need it for age verification when purchasing alcohol.
Final Thoughts
Following these tips will ensure that you are well-prepared for Creamfields 2023. Remember to plan in advance, bring essential items, and have fun! With these preparations in mind, you can enjoy the festival to the fullest.
Festival Rules And Regulations
Code Of Conduct
Before attending Creamfields 2023, it is important to familiarize yourself with the festival's code of conduct to ensure a safe and enjoyable experience for all. The festival organizers have put in place strict guidelines that attendees must abide by. Here are some of the key points to remember:
Respect other festival-goers, staff, and performers.
No illegal substances or drugs are allowed on the festival grounds.
No weapons or dangerous items are permitted.
No disruptive or unruly behavior will be tolerated, and security has the right to remove anyone who presents a threat to the safety and enjoyment of others.
Any form of harassment or discrimination will not be tolerated.
The festival is for 18+ only, so valid identification will be required upon entry.
Prohibited Items
To ensure the safety and well-being of festival-goers, some items are strictly prohibited from being brought into Creamfields 2023. Here are some of the items not allowed inside the festival grounds:
Illegal substances and drugs
Weapons or dangerous items
Glass bottles or containers
Umbrellas
Selfie sticks
Gas canisters or camping stoves
Flares or fireworks
Please note that this is not an exhaustive list, and festival-goers should check the official website for a full list of prohibited items before attending.
Safety Regulations
At Creamfields, the safety and well-being of festival-goers is of utmost importance. The festival organizers have implemented several safety measures to ensure that attendees can enjoy the event without any incidents. Here are some of the safety regulations that attendees must adhere to:
Follow the festival's code of conduct.
All bags will be searched upon entering the festival grounds.
Any suspicious behavior should be reported to security or festival staff.
In case of an emergency, look for the nearest medical and security staff.
Do not leave bags or belongings unattended.
Health Advisory And Medical Facilities
Attending music festivals can be a physically demanding and exhausting experience. To ensure that festival-goers stay healthy and hydrated, the organizers have put in place several health and medical facilities. Here are some of the key points to remember:
Drink plenty of water to stay hydrated throughout the day.
Sunscreen and hats are recommended to protect against the sun's harmful uv rays.
If you feel unwell or require medical assistance, visit one of the festival's medical centers located throughout the festival grounds.
Please note that most festivals take place in rural settings, so be prepared for uneven terrain and changing weather conditions.
With this guide, you now have a clear understanding of the rules and regulations that you must follow to have the best possible experience at Creamfields 2023. By adhering to these guidelines, you can focus on enjoying the music and making unforgettable memories with fellow festival-goers.
Making The Most Of Your Creamfields Experience
Are you excited about attending Creamfields 2023? Well, who wouldn't be? It's the most anticipated music festival of the year, and people from all over the UK flock to the event for the ultimate weekend of fun, music, and dance.
But if you want to make the most of your Creamfields experience, this guide is for you. In this section, we'll provide you with practical and effective strategies on how to navigate the festival, meetups, networking, activities, and attractions, capturing the moments, and more.
Strategy For Navigating The Festival
Familiarize yourself with the festival map and schedule before the event. Planning ahead will help you avoid getting lost, missing your favorite acts, and experiencing unnecessary stress during the festival.
Wear comfortable clothing and footwear to ensure you can walk and dance around without any discomfort.
Bring a portable charger and take advantage of charging stations if you need to keep your phone battery alive.
Stick to your group, and ensure everyone in your party knows what to do in case you get separated.
Meetups And Networking
Use social media to connect with other festival-goers before the event and organize meetups.
Attend pre-festival parties to meet new people and extend your network.
Don't be afraid to strike up a conversation with someone and make new friends. Everyone is there to have fun, so go out of your comfort zone and extend a hand if you see someone who looks like they're in need of a friend.
Activities And Attractions
Explore the festival grounds to discover new stages and music genres.
Take breaks in between sets to recharge, grab food and drinks, and enjoy other attractions such as art installations and carnival rides.
Participate in silent discos and other interactive events to make your festival experience more memorable.
Capturing The Moments
Bring a high-quality camera or phone with a good camera to capture your memories.
Take advantage of photo booths and on-site photographers to snap some professional shots.
Share your memories on social media and use popular hashtags to connect with other festival-goers and be featured on official Creamfields pages.
These tips will help you make the most of your Creamfields experience and ensure it's a weekend you'll cherish for years to come. So, get ready to dance, sing, and enjoy the music festival of the year!
Frequently Asked Questions For Creamfields In The United Kingdom 2023
What Is Creamfields Uk 2023?
Creamfields UK is a music festival that features popular DJs and live performances. It's a four-day event that attracts thousands of music enthusiasts from all over the world.
Where Is Creamfields Uk 2023 Held?
Creamfields UK 2023 is held in Daresbury, a village in the borough of Halton, Cheshire, England. It's located between Liverpool and Manchester, making it easily accessible from both cities.
When Is Creamfields Uk 2023?
Creamfields UK 2023 is planned to take place from August 24th-27th, 2023. It's a four-day festival that typically starts on a Thursday and ends on a Sunday.
Who Will Be Performing At Creamfields Uk 2023?
The lineup for Creamfields UK 2023 has not been announced yet. However, previous lineups have included some of the biggest names in electronic music, such as calvin harris, tiësto, and Swedish house Mafia.
How Do I Get Tickets For Creamfields Uk 2023?
Tickets for Creamfields UK 2023 will be available for purchase on the festival's official website. Early-bird tickets often sell out quickly, so it's recommended to register for pre-sale notifications to ensure the best chance of getting tickets.
Conclusion
As we come to the end of our discussion on Creamfields in the united kingdom 2023, it's clear that this festival is not just another music event – it's an experience like no other. From world-class musicians and performers to stunning venues and incredible production, Creamfields is truly an unforgettable event for anyone who loves music and dance.
The excitement is palpable, and the anticipation is already building. With the promise of exceptional performances, mind-blowing visuals, and a community of music lovers coming together, no one should miss out on the epic experience that is Creamfields 2023. Be sure to get your tickets early, and join the thousands of fans who will witness one of the most incredible celebrations of music and culture in the world.
Let's get ready to dance, sing, and enjoy the time of our lives!